This week we have updated our medical billing system. In the latest version of EMSOW, you'll find new options for statement submission and electronic claim management, as well as advanced eligibility checking tools!
EMSOW offers patient scheduling, technologist dispatch, an affordable PACS and DICOM viewer with customizable report templates, and even exam interpretation service. Together with our medical billing system, these tools cover all the needs of your diagnostic imaging business. If you're not our customer yet, book a consultation and learn how to save on medical exam management and reading!
 [#21004] New column and filters in "Submit Statements" window
We keep improving the "Submit Statements" window. This time we're bringing you the new Amount Due column and a number of search filters: Statement created, Referring billing state, Amount due (per patient), and Statement form.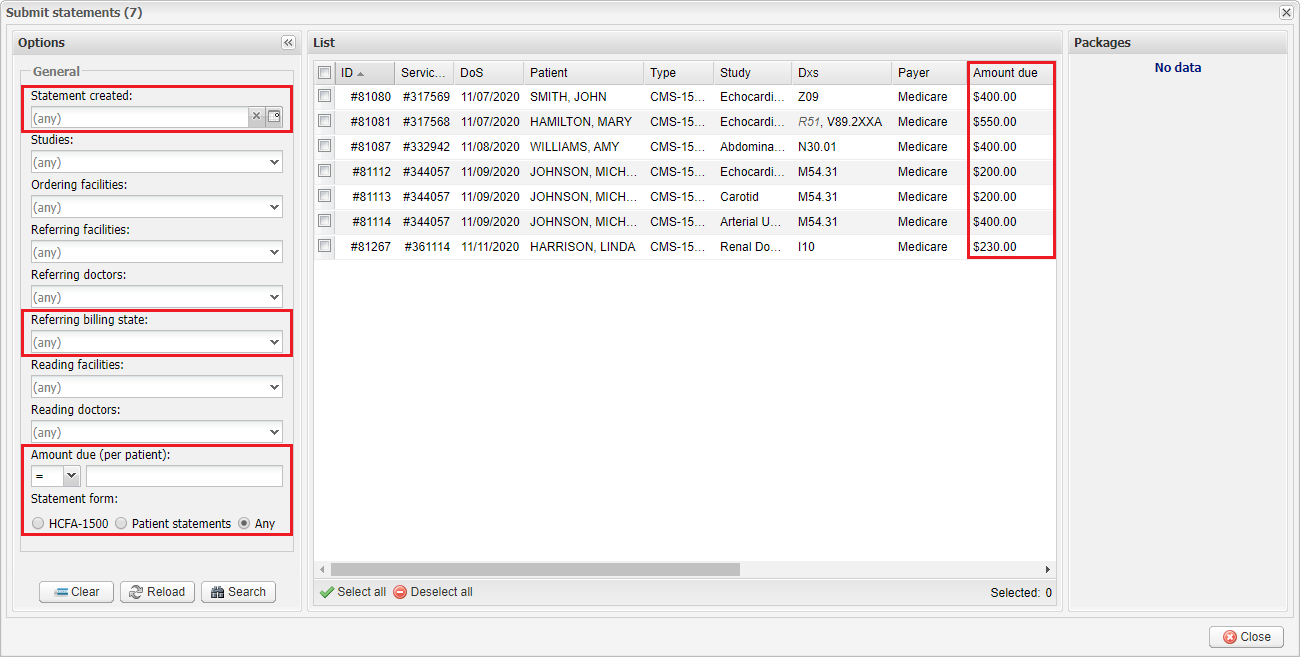 [#20975] NDC quantity and measurement units in electronic claims
With this update, more National Drug Code (NDC) information can be reported in your electronic claims. NDC codes are now included in the electronic claims along with the quantity and measurement units of the drugs administered.
Let us remind you that you can enable or disable the adding of NDC information to your claims or statements by toggling the Add NDC to claims/statements checkbox in the billing company settings.
[#20599] Orange eligibility ball for Medicare Advantage and HMO patients
From now on, if an eligibility response contains "MCO Bill Option Code – C", the service record will be marked with the orange eligibility ball.