October 28, 2021
Greetings one and all!
Did you know that patients are advised to save all their medical bills and statements? If they get a bill from their provider before they get their Health Benefits Statement, they should hold on to it. When their Health Benefits Statement arrives, it will outline what has been paid for by their Health Insurance and confirm what they owe.
To keep your patients aware of their bills, you are welcome to use EMSOW's patient statements.
Below is a small improvement we've made to this module as well as a couple of other billing enhancements:
 [#22681] Date of service range for checks
The Checks module (Billing → Checks in the main EMSOW menu) now shows the date of service range for each check:

We have also added the Date of service search option so you can easily find the necessary check by a specific date or a date range when the services were performed: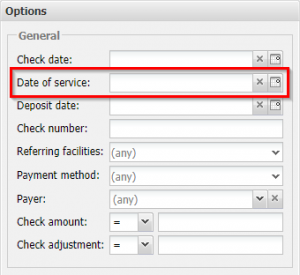 [#22661] Search for uninvoiced invoice items in Billing
The new Uninvoiced invoice items search query in Billing allows you to find studies with the "invoice item" billing operation that haven't been added to any invoice: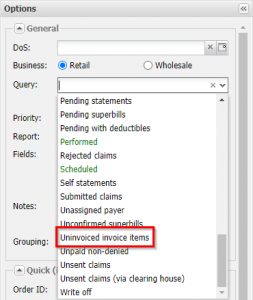 [#22639] Filtering paper statements by referring group
From now on, in the Submit statements window, the Referring facilities field in the search filter also allows you to select referring groups:
STAY UP TO DATE WITH OUR WEEKLY NEWSLETTERS