July 28, 2021
EMSOW Feature Release

[#22072]

Manage primary care practitioners in EMSOW
With this update, we added a new module for primary care practitioners management. The new module is located under Setup → Referring → Primary Care Practitioners in the main EMSOW menu.
In the primary care practitioner settings, the following options are available:

The Referring doctors tab allows you to link your practitioner to a referring doctor:


On the Study groups tab, you can specify the study groups available for the practitioner: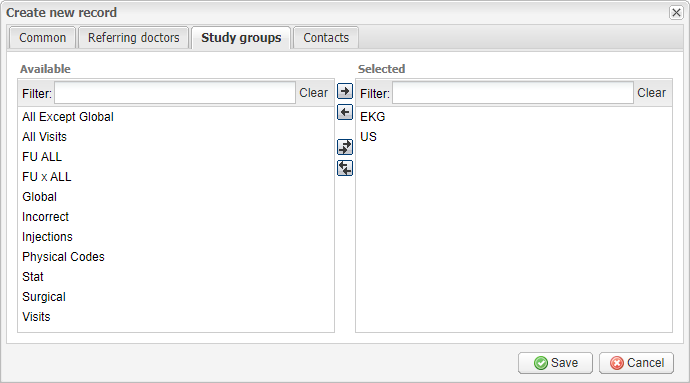 And lastly, the Contacts tab where you can add the practitioner contacts:


This is just the beginning – we will extend the support for primary care practitioners in future updates. Stay tuned!
STAY UP TO DATE WITH OUR WEEKLY NEWSLETTERS