April 11, 2019
[#18071] Void claims resubmission
Claims management is gradually becoming more complex, and EMSOW team is keeping up with the ever-changing business environment. Now, you can resubmit claims not only as original or replacement claims, but also as void claims. To use this option, double-click on the needed service, hover the mouse pointer over the electronic claim that you need to resubmit, click on the Resubmit icon, and select the claim type in the Resubmission code field. The void claims contain 8 in Box 22 of the 1500 form.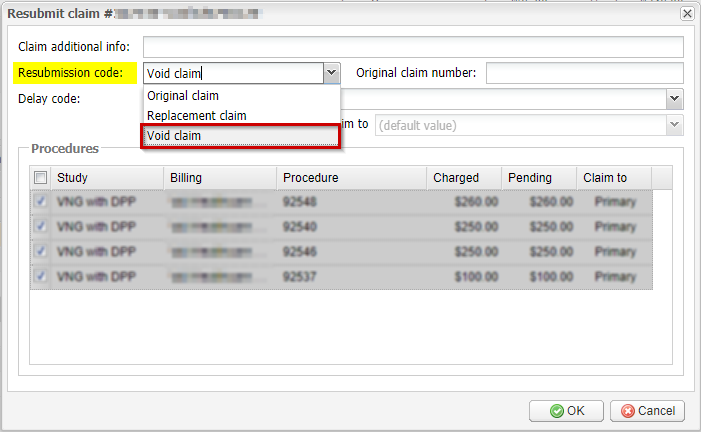 [#18495] Disable auto-assign and auto-send upon the completion of a preliminary report
We have increased the versatility of EMSOW's workflow for imaging technologists. Previously, the system would always assign a reading provider and send studies for reading automatically, immediately upon the technologist's completion of a preliminary report. We have added an option to disable the automatic reading assignment, which allows you to have more control over your workflow. If you want to modify your setup, please contact EMSOW support: support@emsow.com.
STAY UP TO DATE WITH OUR WEEKLY NEWSLETTERS