[#18551] Automatically change service status and auto-assign a technologist
When a technologist attaches images by dragging and dropping study tiles in the Technologist Portal, the system automatically changes the service status from "Scheduled" to "Performed". Now your scheduling managers can save their time since they don't need to manually change the service status prior to image upload—the system recognizes the status change on its own!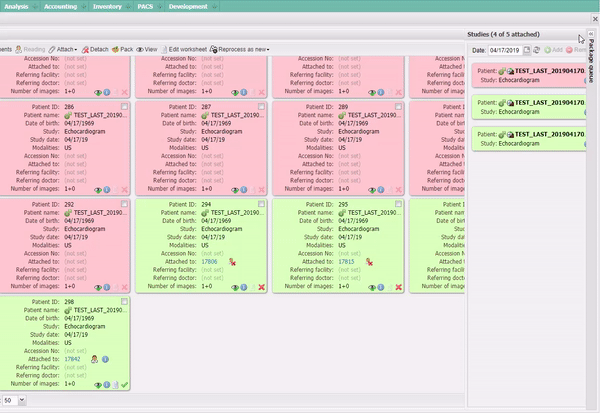 In addition, if the service was not assigned to the technologist, the system assigns him or her to the service (given that their user account is linked to the particular technologist account), so that their name appears on the final report.