August 7, 2019
[#18922] Dispatch Turnaround Time Analysis module
Now you can easily view, compare, and analyze the turnaround time of your facilities. We have created a new module, where you can filter the list of exams by referring facility and see turnaround time for each exam as well as average time for the selected date range. To access it, go to the Analysis module and select Dispatch Turnaround Time Analysis in the dropdown menu.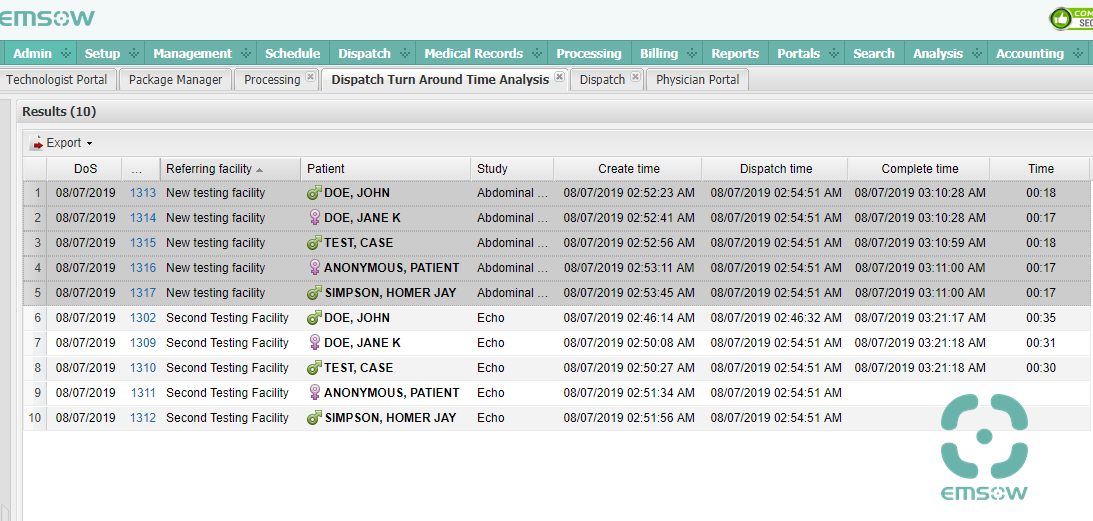 [#18758] Set the modalities to be displayed in AMI viewer
There are two image viewers available in EMSOW. Some of our customers prefer to view images of particular modalities on EMSOW viewer, instead of AMI viewer. Now you can customize AMI viewer on your EMSOW domain by choosing the modalities to be displayed in it. To apply this option, please contact our support at support@emsow.com.
STAY UP TO DATE WITH OUR WEEKLY NEWSLETTERS