Dear imaging providers!
EMSOW delivers full-cycle exam processing services, from dispatching and PACS to image reading at a very affordable price and billing. However, in the rapidly developing imaging industry, our customers demand more features to optimize their processes, especially now, when their businesses are recovering from the COVID-19 crisis.
This week we have added some improvements to facilitate your communication with your referring doctors and facilities. This can be done either within our platform or through other healthcare software, because one of EMSOW's key features is its interoperability with other systems through the HL7 protocol. Below please see our latest updates in more detail. If you would like to learn more about our services or find credentialed reading physicians in your state, schedule a demo with our representative.
[#20315] Include image links in HL7 report messages
We have improved EMSOW's HL7 functionality. Now you can add image links to HL7 report messages. Your referring facilities, referring doctors, or even patients will be able to view the images (X-ray, ultrasound or even MRI) in EMSOW's DICOM Viewer, by clicking a secure link from their EMR, even if they don't have an EMSOW account.
To enable this option, start editing a referring doctor or a referring facility record or create a new one, open the Report tab and select the Include shared viewer link checkbox.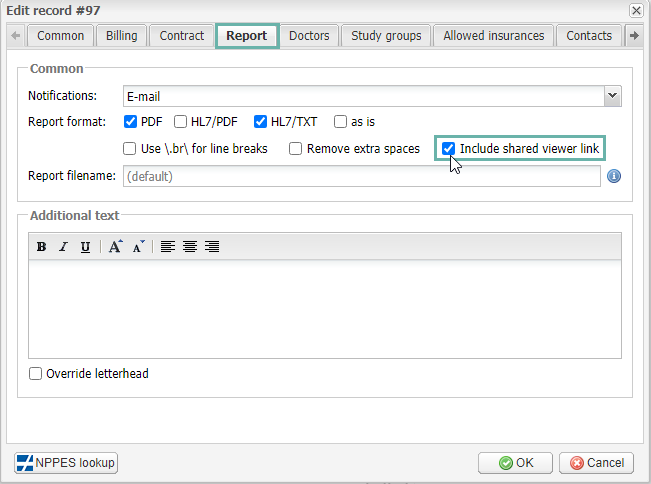 [#20225] Document sender
EMSOW has great reporting functionality – from a customizable set of report templates to built-in electronic fax. But sometimes it's not enough, and your referring physician may require additional information. For such cases, we have created a document sender to communicate any document via email, fax or SFTP, and track the delivery status.
Select the needed service in the Processing or Dispatch module and click the Documents button. Select the documents you need to send, and click Send selected documents. In the window that opens, select email, fax, or sftp, then click OK.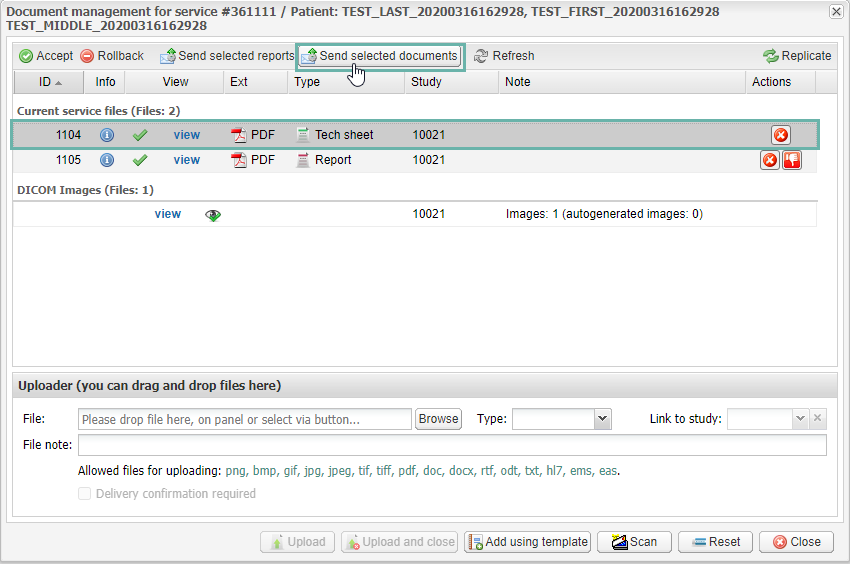 To track the delivery status, click on Medical records in the menu bar and select Files Delivery Tracking in the dropdown menu. EMSOW's Files delivery tracking works similarly to the Report tracking module.