July 22, 2020
Along with state-of-the-art PACS, dispatching, and scheduling, EMSOW has a built-in billing system that allows you to check eligibility, generate claims, and automatically post payments. Many of our customers use it to cut software costs, eliminate double data entry, and streamline their workflow.
The latest version of EMSOW can help you extend the range of healthcare facilities you serve in terms of eligibility checking. Please see the detailed description below. If you're not yet our customer, check out our website to learn more about how we can reduce your expenses and find affordable reads in your state. Or just book a demo and discuss the benefits with our manager.
[#20313] Display hospice eligibility information
We have extended our eligibility checking functionality. Now you can check hospice eligibility information since the latest version of EMSOW supports Service type code 45. The system retrieves hospice eligibility data from clearinghouses. To set up this option, follow the path: Setup > Billing > Billing Connectors. Open a billing connector record and select the Retrieve hospice eligibility checkbox. Make sure that the Supports eligibility checkbox is also selected.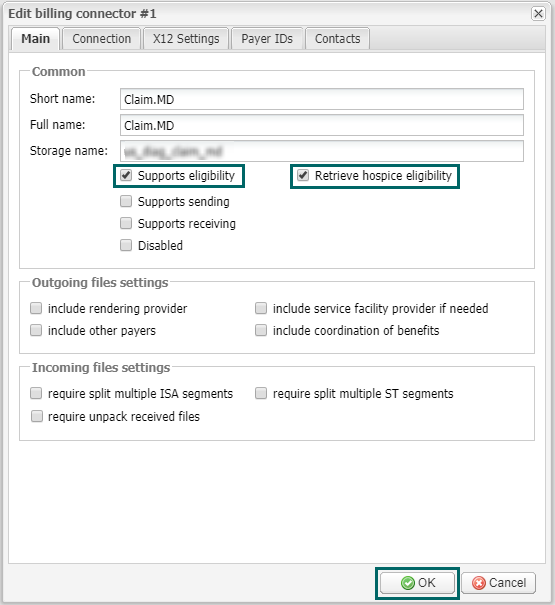 When you check eligibility of hospice patients, EMSOW will display hospice benefit date and provider NPI.

If you click Show eligibility, the system will display detailed information.
STAY UP TO DATE WITH OUR WEEKLY NEWSLETTERS