[#16984] Create documents based on templates
Besides file uploading and paperwork scanning, you can now use templates to create documents in EMSOW! Click the "Documents" button and then click "Add using templates" to create a new document: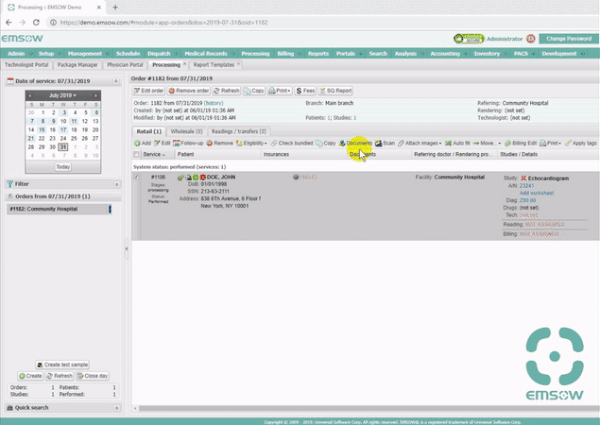 This functionality is available in the Processing and Dispatch modules, as well as the Rendering Provider and Technologist portals. To set up document templates, administrators should go to Setup → Reading → Report Templates.
[#18431] Billing charges for multiple billing companies
Now you can specify more than one billing company in one billing charge record, instead of creating a separate record for each of your billing companies. Go to Setup → Billing → Billing Charges, create or edit a record for a CPT code, and use the "Billing companies" drop-down list: