June 5, 2019
[#18663] Rendering Provider portal
To improve EMSOW's usability for clinical practitioners, we have created the Rendering Provider portal. Here, you can create studies in order to save the results of your work with patients. By clicking the "Edit worksheet" button, you can add notes to the studies based on customizable templates. User-friendly search filters allow you to filter the studies by any criteria, from the date of service to the patient's or doctor's name. To get yourself set up with the new module, please contact EMSOW support at support@emsow.com.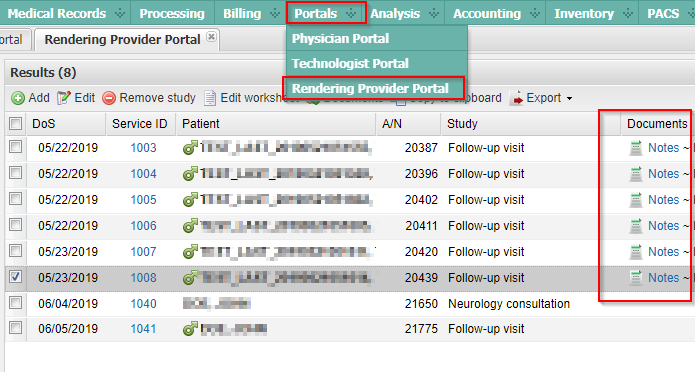 [#18017] Referring accounts and insurance groups in reading and billing Rules
Previously, there was no functionality for adding referring accounts and insurance groups to Reading and Billing rules. We have added the corresponding conditions to the Reading Rules and Billing Rules modules, and also added search filters for these conditions.
Moreover, now you can select, add and remove the conditions as easily as never before. Just click the icon to the right of the Conditions section and use the dropdown menu.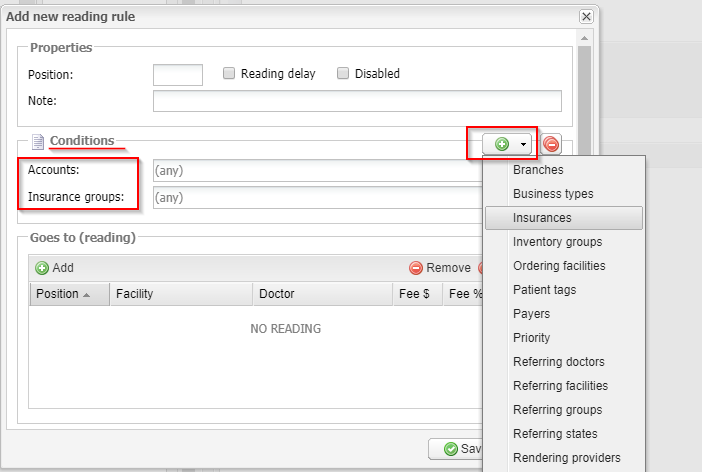 STAY UP TO DATE WITH OUR WEEKLY NEWSLETTERS