March 19, 2020
[#19843; #19739] Reschedule dispatched exams
Now you can change service dates right in the Dispatch module. Double-click on a service, then enter the required dates in the Order date and Date of Service fields.
Moreover, we have improved the automation of your scheduling management. If you move a service from the Dispatch module to another date, the system will automatically create the corresponding event in the Schedule module. If there are no orders for this date, an order and an event will be created. This feature will not be activated, if the event has been canceled.
[#19830] Referring groups in Billing Rules, Transportation and Setup rules
We have extended the functionality of EMSOW's Billing, Transportation and Setup rules, by adding the Referring groups condition. To add it to a rule, click on the "Plus" button in the Add new rule or Edit rule window.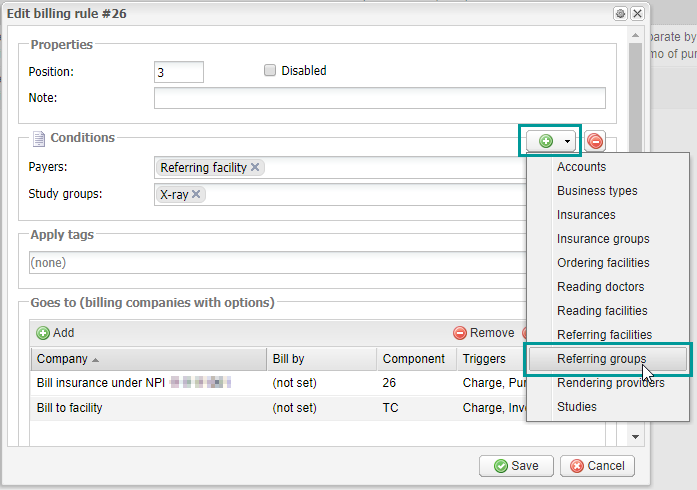 [#19806] Billing state field in referring facilities
Now you can indicate billing states for referring facilities according to Medicare localities. Follow the path: Setup > Referring > Referring facilities. Start adding a new facility or editing an existing one. In the Billing tab of the window, you will find the Billing state field. Start entering the state or select it from the dropdown menu.
Then, you can filter services in the Billing module by Referring billing state. Use the corresponding filter in the Referring doctor section of the Options pane.
STAY UP TO DATE WITH OUR WEEKLY NEWSLETTERS