[#20065] Service ID search filters in the Invoices and Payer Assignment modules
We have improved the search options of EMSOW's billing portion. Now you can search exams by service ID in the Invoices and Payer Assignment modules. You will find the corresponding search fields in the Options section on the left.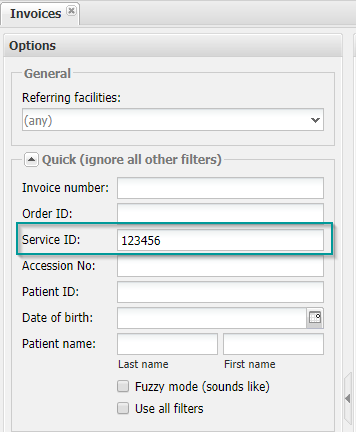 [#20027] Auto-rotate uploaded JPEG images
Previous versions of EMSOW did not recognize the orientation of uploaded JPEG files. Therefore, some files were displayed incorrectly, e.g. a tech sheet that was intended to be viewed vertically might have been displayed horizontally or vice versa. We have fixed this issue, and now all the JPEGs are displayed correctly.
[#18753; #20022] Sending guarantor information through HL7
We have improved EMSOW's interoperability with other healthcare systems. If you send images for reading to external radiology platforms that receive order information via HL7, now you can send insurance guarantor information in the GT1 segment of ORM messages. To add the guarantor information, open the Edit service window in the Processing or Billing module. By default, EMSOW defines the patient themself as a guarantor.

Clicking the Self button under the "Guarantor" label on the right of the Insurance section will allow you to change the guarantor relation to spouse, parent, other, employee, guardian, or life partner, and enter the guarantor information.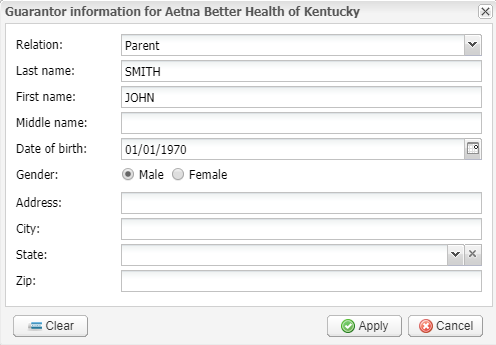 In the future, we are going to make it possible to send the guarantor information in electronic insurance claims as well.