November 27, 2019
[#19315] Post payments even if some CPT codes are closed
A few of our customers had reported being unable to post co-pay payments to multi-CPT study records. Our tech team investigated the issue and released an update to resolve it. Now you can post payments to study records consisting of several CPTs even if the billing history for some of the CPTs has been closed due to zero balance (e.g. if you have posted an insurance payment with a co-pay value that only applies to one of the CPTs).
[#19323] Rejection management in the Clearing module
With the latest Clearing module update, you can manage rejected claims more efficiently. Find claim responses for a certain date range by using the filter and click on the claim number link in the Claims column. In the details window, you can view rejection reasons and claim information. The Actions column contains buttons to edit service and billing information that allow you to quickly correct any data and resubmit the claims. Also, there is a Service ID link to jump from this window to the Processing module.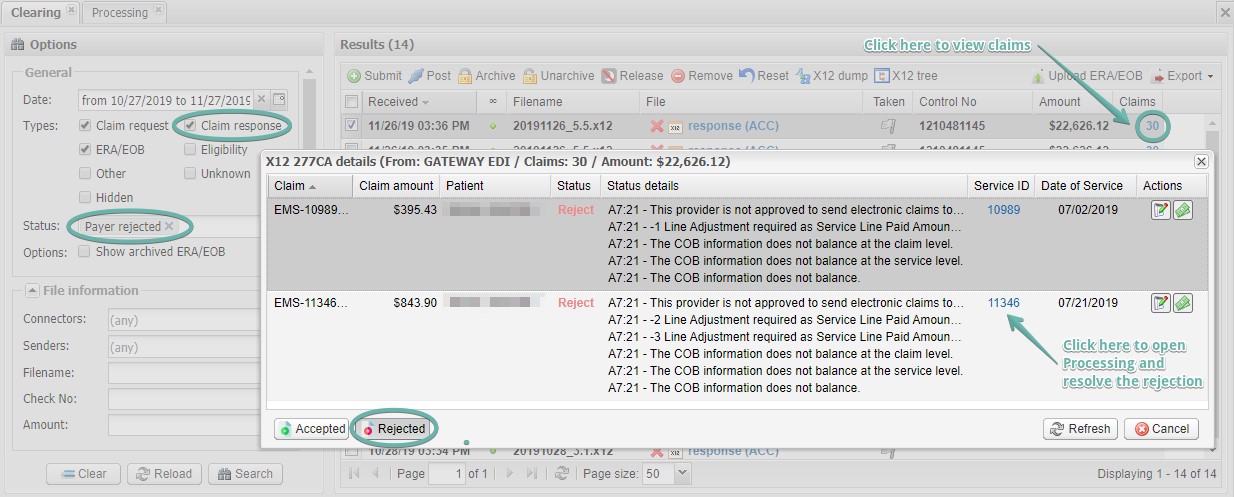 STAY UP TO DATE WITH OUR WEEKLY NEWSLETTERS