This week we have made a few improvements to enhance the efficiency of your workflow and billing.
If you're not with EMSOW yet, visit our website, explore our services, and schedule a live demo or free consultation. You will see how it works (and even try it!), have your questions answered, and compare prices.
[#20852] Faster "End of month" report generation
We have optimized the "End of month" report generation. Now it takes less time than ever to get the report.
[#20830] Sending claims without a payer address
With this update, you can send electronic claims without providing a payer address in the insurance department settings. To make use of this new feature, double-click into the necessary billing connector (Setup → Billing → Billing Connectors) and enable the allow sending claims without a payer address checkbox.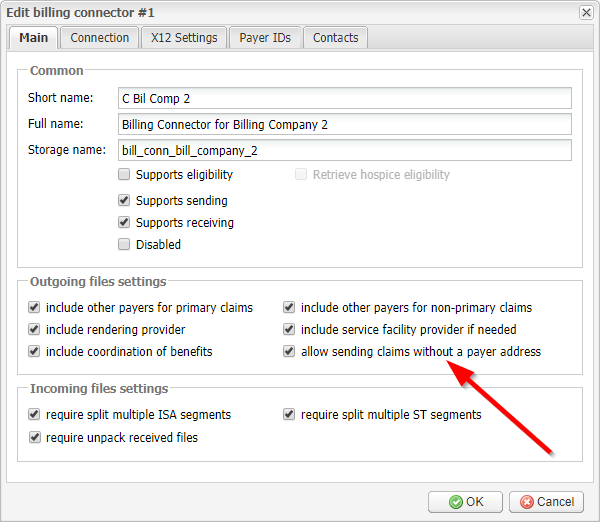 Note that paper claims (HCFA-1500) must always include the payer address and this new feature only applies to electronic claims that you send via a clearing house service.
[#20808] Credit/debit card payment with Stripe
Now this one is huge! If you collect payments from your patients' bank cards, you can now charge the cards right from your EMSOW and post the payment to the patient's account immediately!
Add your Stripe account to EMSOW using our new Stripe Accounts module (Setup → Billing → Stripe Accounts):
After that, double-click the patient's service record in Processing or Billing and select Operations → Post payment. When posting a payment that is paid by credit or debit card, this transaction will be processed via Stripe unless the Do not charge card over Stripe checkbox is selected: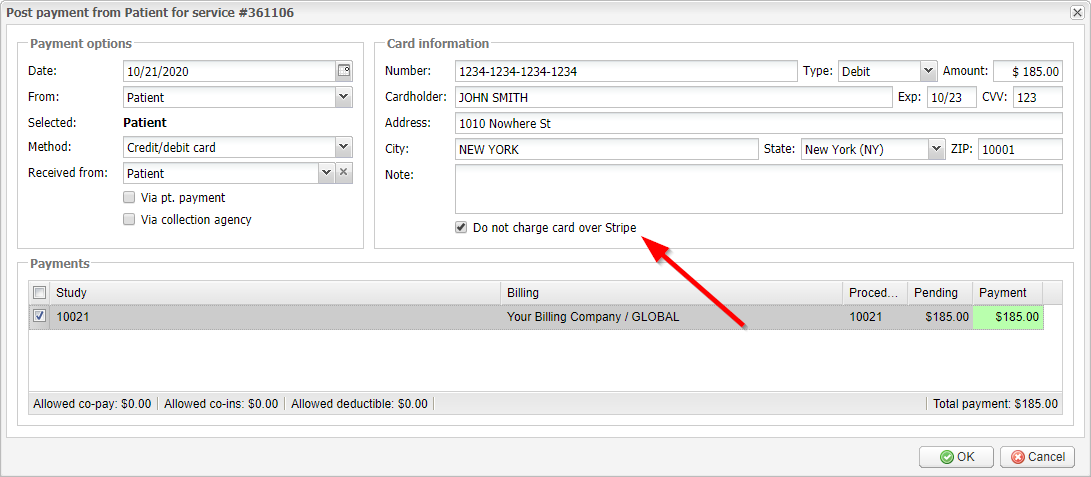 Note that this integration is offered as an additional service. Please contact us for details.
[#20592] Access to prior reports of all studies in Document Management
Previously, the "Document management" window showed you prior reports only of the same studies as are part of the current service. Now you can find all prior reports for the patient regardless of the study description: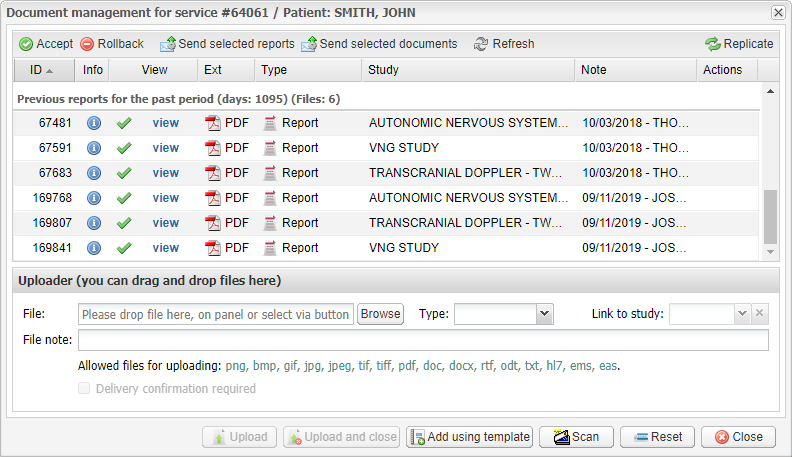 To activate this feature, please email our support.
[#20590] CPT modifier display in the "Edit service" window
Now you can see a study's billing modifiers right in the "Edit service" window:

Note that these modifiers do not directly correspond to what you may see in insurance claims – learn how they work by looking at feature #19855 in our April's newsletter.