Dear providers!
EMSOW would like to wish you and your families a happy and safe Labor Day. In observance of the federal holiday, our support and sales departments will be closed on Monday (September 7, 2020). However, all our systems will be up and operating as usual – and below are a couple of new things we have added this week.
Many of our customers limit their use of EMSOW to the cloud PACS (which includes a zero-install DICOM viewer, as well as built-in dispatch and scheduling capabilities). We would like you to explore our state-of-the-art billing module that covers all the revenue cycle management tasks – from checking eligibility and claim generation to automated posting of ERAs and direct Part A billing.
In the latest version of EMSOW, we put out several improvements to power up your billing – please see details below. And if you are not a billing user yet, feel free to get in touch to learn more and schedule a live demo!
 [#20709] "Fee Schedule Reimbursements" module
We have added a new module that allows you to store standard procedure fees for future payment analysis. To create a new record, go to Setup  > Billing > Fee Schedule Reimbursements.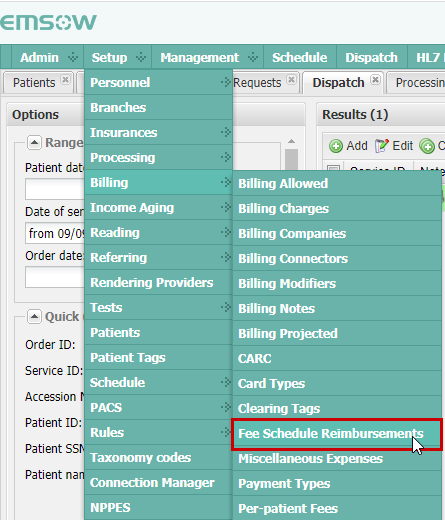 Click Add new. Populate the CPT code, Component, Insurance, and Amount fields, then click Save.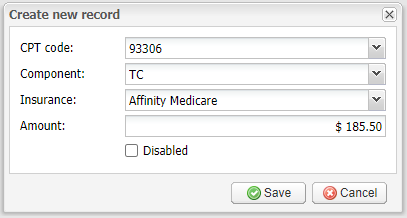 Fee schedule reimbursements will be displayed in EMSOW's Invoice reports in the As per fee schedule column (click Report > Invoice report in the Billing module) so that you can compare your paid amounts to a payer's fee schedule. Note that the column shows the fee schedule amounts for primary payers only.
[#20707] Invoice aging reports
The latest version of EMSOW allows you to track the aging of your facility bills more efficiently. In the updated Invoices module, you can find the Invoice aging report button. Click on it to download the Invoice aging report as an Excel file.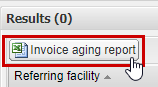 When the report is generated, the download link will appear at the top of the browser window. Click on it to download the report.
Here, you can view unpaid bills data by facility and invoice age.
[#20683] Insurance Claim Number display
In the latest version of EMSOW, Insurance Claim Number (ICN) is displayed in the Transactions section of the Billing information window.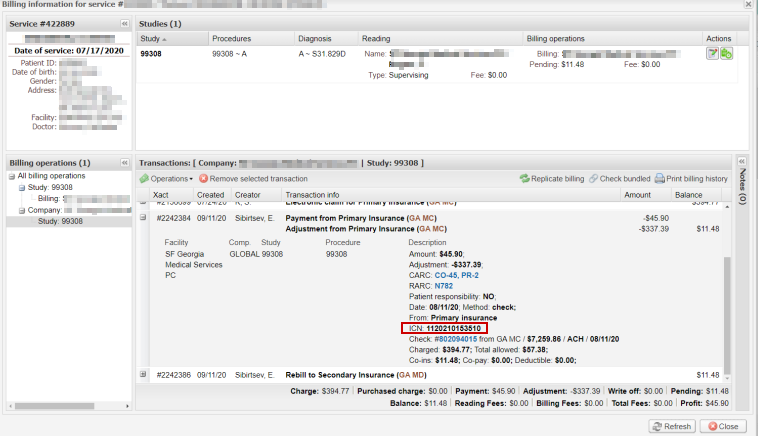 [#20619] Mark patient eligibility as "On hold"
Now your dispatchers can mark patient eligibility as On hold to show that it is under review at the moment.
In the Dispatch module, open the Eligibility dropdown menu and select Mark as "On hold". The ball icon in the Primary eligibility column will turn orange.