September 4, 2020
Dear providers!
EMSOW would like to wish you and your families a happy and safe Labor Day. In observance of the federal holiday, our support and sales departments will be closed on Monday (September 7, 2020). However, all our systems will be up and operating as usual – and below are a couple of new things we have added this week.
[#20638] View service information changes in order history
We have improved our data management functionality so that you could track service information changes more efficiently. Open an order in the Processing module, then click History.  The "Modify" status points now will display details on what exactly was modified when you hover your mouse over "Details." For example, you can see if someone changed a study description, as well as the identifiers of the previous and the current study type.
[#20594] Finalize reports from Rendering Provider Portal
From now on, practitioners with appropriate permissions can finalize reports from the Rendering Provider Portal, without transferring their notes to the Physician Portal first. Open a report in the Rendering Provider Portal by double-clicking a patient record. Make sure that the report is ready to be sent, then check the confirmation box as shown below to enable the Finalize/send button. Click on it to finalize the report. Depending on the report template, a supervising physician's signature can be added to the report automatically.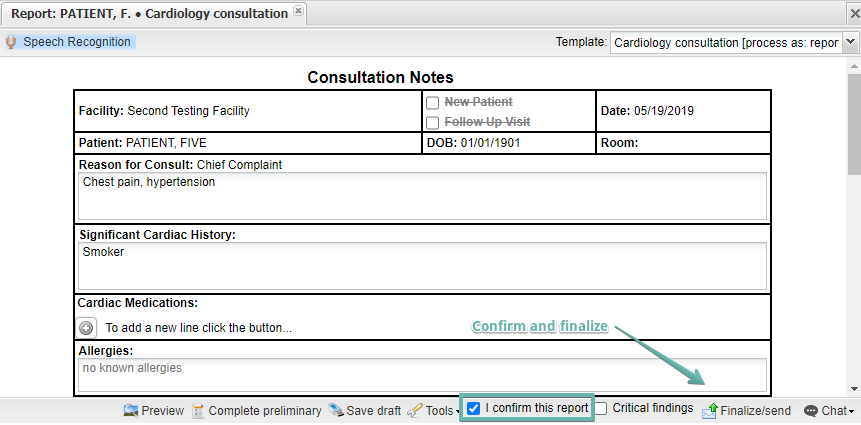 STAY UP TO DATE WITH OUR WEEKLY NEWSLETTERS