January 12, 2022
Greetings to everyone!
There are various reasons why companies should keep employee records on file. The primary reason is that it is mandated by law. Companies must have financial documentation on hand in the case of a lawsuit or an IRS audit, in addition to having an employee's basic employment dates and information readily available.
EMSOW's new feature makes it easier for our practitioners to keep and find all the necessary information.
If you are not with EMSOW yet, you are welcome to book a FREE online demo here!
[#22612] Autofill employee contacts from user
Did you know that EMSOW has a feature to automatically create an employee record when you are adding a new user? Just select the Auto create employee checkbox: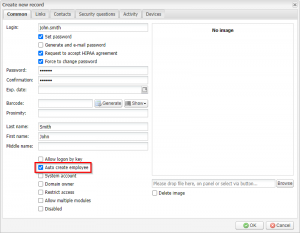 In this update, we improved this feature so that not only the user's name gets copied into the employee record but also all the contact information:

STAY UP TO DATE WITH OUR WEEKLY NEWSLETTERS