March 2, 2022
Dear practitioner!
We all know that complete and accurate medical records enable healthcare workers to treat patients to the best of their abilities. Every accessible detail is crucial since the information gathered can help with diagnosis and treatment.
EMSOW takes care of its users, so this week we've made an update and now it's possible to add the medical records information to an electronic claim simply using the button that appears when you are hovering the mouse pointer over the claim.
You can also check out couple of updates in Financial Analysis.
If you are not with EMSOW yet, you are welcome to book a FREE online demo here!
[#23116] Medical records information in claims
The medical records information will be placed inside the PWK segment of the electronic claim:

It is also possible to "unclick" the button if you don't wish the medical records information to be included in the claim.
[#23194] Grouping by referring account in Financial Analysis
Moving forward, it is possible to group data in Financial Analysis by referring accounts using this new option in the search filter: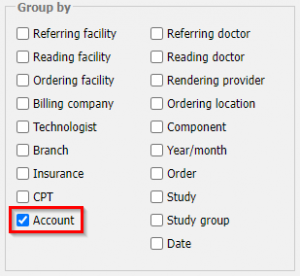 STAY UP TO DATE WITH OUR WEEKLY NEWSLETTERS