November 10, 2022
Dear practitioner!
Being paid on time is a top priority for many practitioners. One technology that professionals are adopting more and more to simplify the claim reimbursement process is electronic claim submission. Practitioners are finding that transmitting insurance claims electronically to carriers managed care companies, and other health care payers can increase their cash flow and improve the efficiency of their billing processes.
This week EMSOW made a new feature which can make your work with claims easier and faster. You can find it below in the Submit electronic claims window as well as another useful enhancement.
If you are not with EMSOW yet, you are welcome to book a FREE online demo here!
[#24520] Search electronic claims by diagnosis presence
With the latest release, you can search electronic claims in the Submit electronic claims window by if the claim has a diagnosis, doesn't have a diagnosis, or if the diagnosis presence doesn't matter: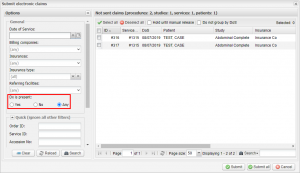 [#24458] Country selection improvement in entering address
In this update we slightly reworked the way you enter addresses in the Add/edit service window: the Country field from a separate category has been placed together with the rest of the address fields: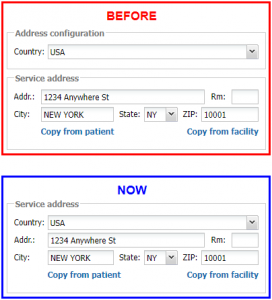 STAY UP TO DATE WITH OUR WEEKLY NEWSLETTERS