Dear healthcare provider!
Healthcare industry always develops and EMSOW does everything possible to help your business grow and prosper. That is why we bring something new every week.
This week EMSOW team has created new useful features. From now on, it is possible to add study-specific charges to referring contract terms. You are welcome to check all the updates out below.
If you are not with EMSOW yet, you are welcome to book a FREE online demo here!
[#25038] Add study-specific charges to referring contract terms
In order to study-specific charges, double-click into a referring contract (under Setup → Billing → Referring Contracts in the main EMSOW menu) and click the edit button next to the Contract term (or click Add new item if you haven't configured any contract terms yet):

Click the new Per-study fee schedule button: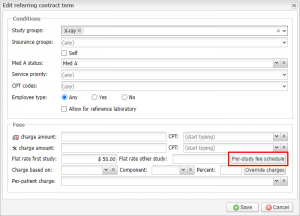 In the window that opens, click Add to create a study specific charge, select the study and enter the necessary fee amount: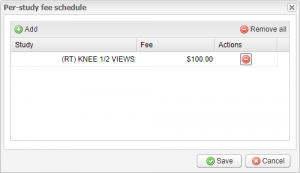 These study-specific charges will override the charges set in the Flat rate first study and Charge based on fields in the referring contract term editing window.
[#24941] Search exams by critical findings in Billing
This update brings a new search option in Billing that allows you to search exams by specifying if critical findings were reported for them or not: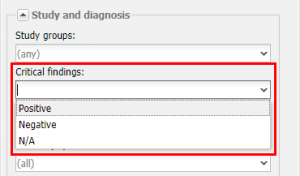 [#24939] New tooltip for reports in Physician Portal
With the latest update, the tooltip for reports in Physician Portal has become way more informative, providing you with quick access to the report information: