Medical billing matters. That's why lately, we've been focusing on our Billing module to make your imaging workflow even more straightforward. Today, EMSOW matches the requirements of a standalone medical billing system.
The difference is that EMSOW's billing is integrated with PACS, DICOM, scheduling/dispatching tools and requires no installation. It covers all your needs, makes things simple, and saves your money.
If you're interested to learn more, book a consultation! If you're our customer, please see updates below.
[#21063] Claim resubmission improvements
This update brings a number of improvements aimed at making claim resubmission easier and quicker.
If the internal control number (ICN) of the claim is known, it will be autopopulated into the Original claim number field of the Resubmit claim window.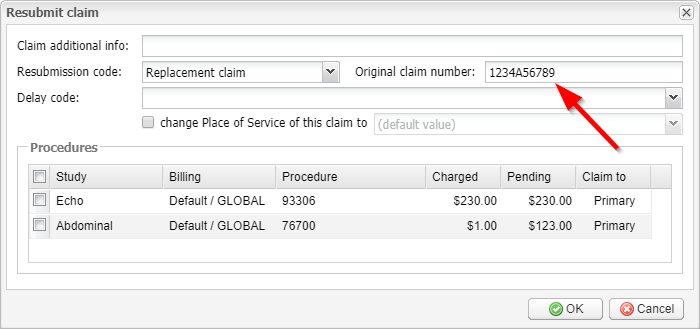 Procedures added after the initial claim submission will be reflected in the claim resubmission window. However, a user needs to add a charge amount to the new procedures first, because otherwise the procedures will not be shown in the claim resubmission window. We have added the new Add charge column to the Charge amount for service window where you can enter the necessary amount: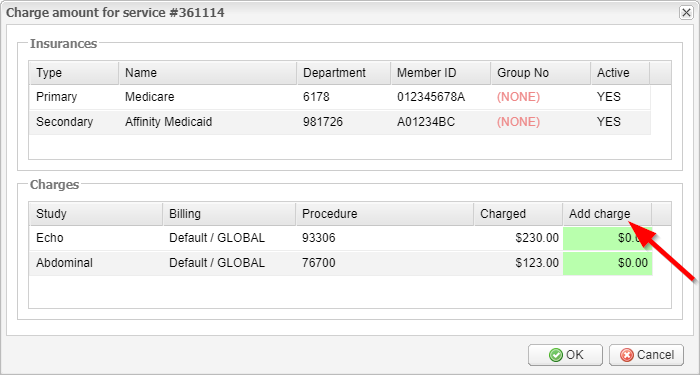 The amount that was paid after the initial claim submission will be filled in box 29 ("Amount paid") of the claim form.
 [#21060] "To" column in Clearing module
The "From" column in the Clearing module has now an antipode – "To". In this new column, you will find insurance company names extracted from electronic claims submitted in the EDI 837 file format:

[#20861] Search by the service note creation date in Billing
The Billing module already has plenty of search options, but it seems to never stop receiving new ones. With the latest update, you can look up studies by the date (or date range) when service notes were created. You will find the new search option in the Note section of the search filter.