July 26, 2021
EMSOW Feature Release
With EMSOW, you can improve your diagnostic imaging workflow every week because each week, we have some improvement to roll out.
[#22099] Auto-populate number of days in invoice
With this update, we added an option to the referring contract settings and invoice editing window that allows you to auto-calculate the number of days for which the PPD fee will be applied based on the number of visits.
All you need to do is select the Auto checkbox in the invoice editing window, after which the Days field will be auto-filled: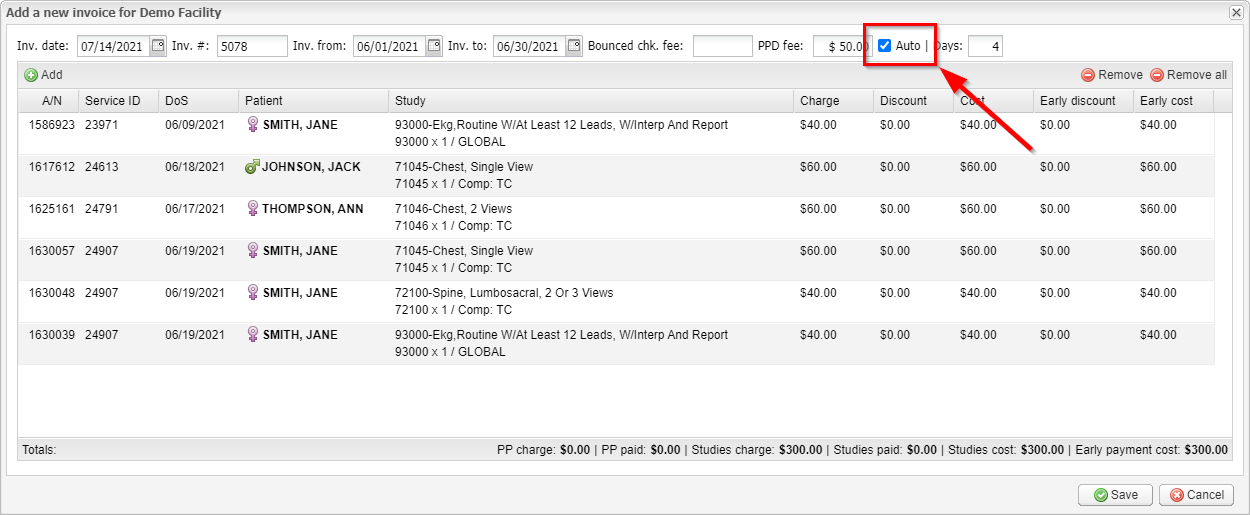 [#22098] New referring contract term conditions: Reference lab & CPT
The latest update bring two more referring contract term conditions: CPT codes and Allow for reference laboratory:

The latter will apply the referring contract term to tests with a specified reference laboratory.
STAY UP TO DATE WITH OUR WEEKLY NEWSLETTERS