Buying a refurbished ultrasound machine? Check this out!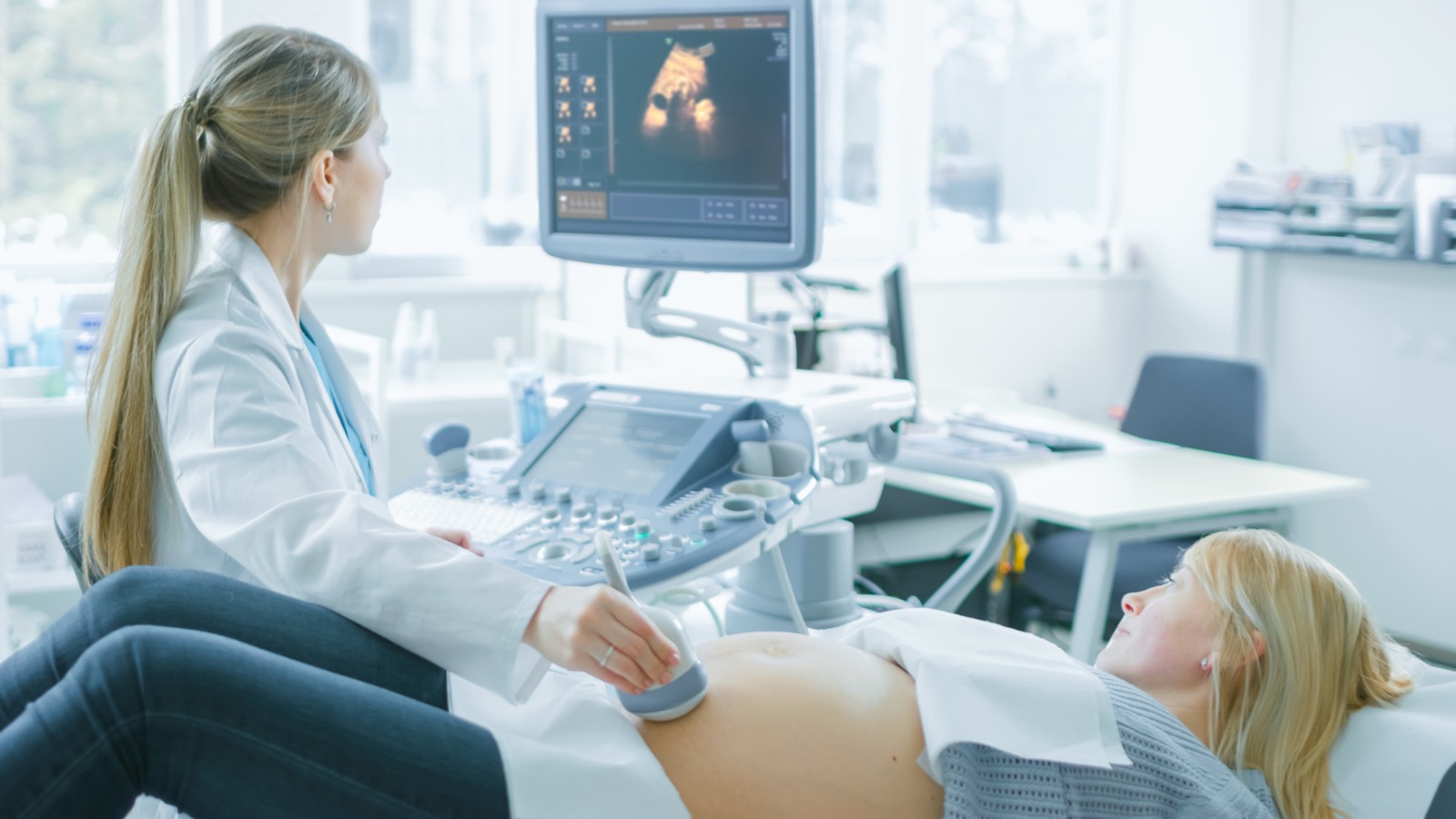 In recent years, the medical imaging equipment market has become more democratic yet more sophisticated. More and more providers who want to start their own diagnostic business are looking to buy refurbished ultrasound machines. A used machine can be a good start since it helps save money that is essential for small businesses. We have discussed the opportunity of buying refurbished equipment with our customers and partners and created a short checklist of crucial things you need to know before purchasing a refurbished ultrasound unit.
Portable or stationary? The machine you buy should meet the needs of your practice. Are you going to perform ultrasound studies in a mobile or stationary setting? Answering this will help you decide if you need a portable or full-sized machine.
Today, medical imaging startups more frequently opt for mobile ultrasound units that can be used at a patient's bed. If you purchase appropriate ultrasound probes, such a unit will let you perform most types of general ultrasound and cardiologic exams.
As for full-sized equipment, there's an opinion that it is better suited for hospitals and large healthcare centers.
Technical characteristics and features. Before buying an ultrasound machine, check the technical specifications and features they have. Pay attention to frequencies that determine how deep the ultrasound waves penetrate, which is essential for the studies of certain types. Make sure the machine has the features you need in your practice, e.g., CW Doppler, color Doppler, 3D/4D option, etc. Also, make sure the unit supports the DICOM protocol that is critical for all diagnostic businesses, especially POCUS providers. Power output is also essential.
Technical support and availability of replacement parts and accessories. When you buy a refurbished ultrasound machine, its warranty is often expired. However, you need to make sure that it is properly tested and, if something fails, you will be able to find the necessary parts and get your unit repaired and equipped. Therefore, before purchase, you might want to discuss the maintenance cost and the availability of replacement parts/transducers with the seller.
Compatibility with your healthcare software. It's not enough to have a portable ultrasound unit to start your imaging business. In most cases, you will need a PACS system. Besides taking images, you want to store your exams, transfer them for interpretation, facilitate your reading doctor's work, distribute your reports to referring providers, and more. A good imaging platform can simplify your workflow and save you time and money.
Today, there are plenty of opportunities to buy ultrasound equipment and a lot of software providers that make their PACS solutions compatible with different hardware vendors. However, you should make sure that your chosen equipment is compliant with the software you are going to use.
James Warren, the CEO of The Ultrasound Source, says:
"Whenever a new client reaches out to me, one of the first things I ask them is what PACS they're going to connect their unit to. In many settings, it's the crucial part, especially for mobile cardiology providers that want echocardiogram measurements to populate into report templates automatically. An ultrasound machine that supports DICOM structured reporting is the right choice for them, but without software support, this valuable feature doesn't really add any value."
Price. For many startups, price is the major factor. You can buy an affordable transducer that can be connected to your smartphone or a sophisticated unit of the latest model with a great variety of features. The price can differ significantly. Anyway, you need to pay attention to maintenance costs and subscription costs. Some units look cheap and handy but become useless without an obligatory annual subscription to their software.
Seller. When you go for a machine, whether a new or a refurbished ultrasound machine, you want to make sure you buy a quality product. Oftentimes, purchasing a piece of equipment is not a one-off event; you want to have your machine serviced and maintained properly. Therefore, you want to deal with a trusted partner.
There are many companies that sell, repair, and maintain used imaging equipment. If you are looking to get an ultrasound unit that will serve you for years, make sure your seller does not just sell the unit, but also provides reliable maintenance.
About The Ultrasound Source. The Ultrasound Source deals with the leading brands and provide refurbished and new ultrasound equipment. The company focuses solely on ultrasound system and probe sales, ultrasound preventive maintenance, ultrasound repair, and ultrasound training. Their refurbished medical equipment is thoroughly inspected and tested to meet OEM specifications and backed by a full warranty on parts and labor. New equipment for sale is guaranteed with multi-year warranties that give you peace of mind.
To get in touch with The Ultrasound Source, email sales@theultrasoundsource.com or visit theultrasoundsource.com. Use "EMSOW" as a promo code to get a special offer today!