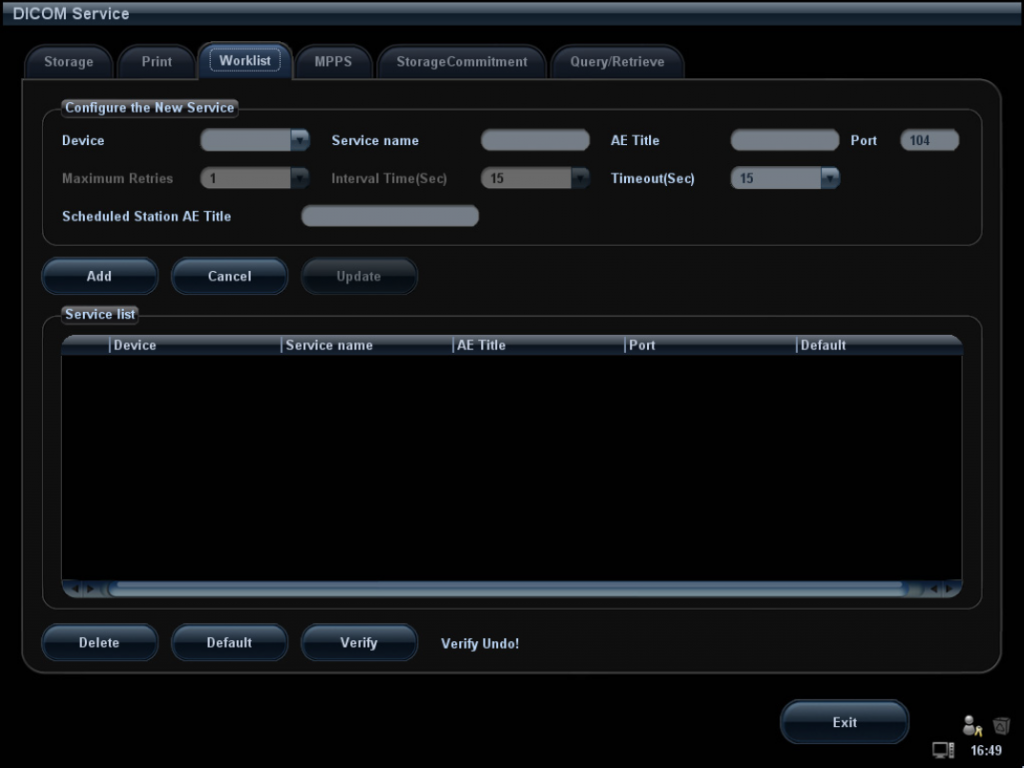 The DICOM standard has become a substantial component of today's imaging technology. It offers such features as Image Storage, Structured Reporting, Modality Performed Procedure Step (MMPS), and Modality Worklist. The vast majority of modern imaging equipment as well as software is DICOM compliant. However, to use advanced DICOM capabilities, an imaging technologist may need specific training, skill and practice, and it does not always come easy. Therefore, a lot of useful tools may remain unused or simply ignored. We would like to share an insight into DICOM benefits.
Previously, we spoke about essential features of DICOM Modality Worklist. Now let us move from theory to practice. We are going to set up MWL on the Mindray M7. This portable ultrasound machine is a popular choice for many sonographers. If you use another model, our quick guide might still be useful, because different systems often follow a similar structure in their settings.
If you have been following our blog, you know that diagnostic equipment sends patient queries to a DICOM Worklist server and thus needs to be connected to it. So, first, we need to add the DICOM server to our machine, if you have not done it yet.
Enter the Setup menu by pressing the Setup button, then go to Network Preset and select the DICOM server you need to add. The Server screen will open.
There are only two parameters you need to enter here: Device, which refers to the name of your equipment unit, and IP address of the Worklist server.
Use the Add and Delete buttons for adding and deleting servers.
You can also check the network connection between your machine and the selected server by clicking the Ping button in the Device area.
The next step is configuring the Modality Worklist. All the preferences are set on the Worklist Page. To enter it, follow the path: Setup → Network Preset → DICOM Service → Worklist.
Select the needed service in the Service list and enter its info, then click Add. At this stage, there are a few more parameters you need to enter: Device, Service name (which refers to the Worklist server), AE Title (AE stands for Application Entity; its title is locally unique), Port (DICOM communication port number) and Scheduled Station AE Title.
If you need to change some settings, select a device, enter the new parameters in the Configuration area (right above the Service list), then click Update.
Similarly, you can delete the unnecessary items or set the server as the default one by clicking the corresponding buttons on the Worklist tab.
After that, you need to verify the connection by selecting an item in the service list and clicking the Verify button.
When done, click Exit.
All set. Now you can proceed to sending queries from your machine to the Worklist server.
MWL configuration is not as sophisticated as some technologists might find it. Anyway, if you have any issues concerning the Modality Worklist settings, please refer to the official operator's manual or contact your vendor.