[#18531] Task manager module
To streamline your exam management, we have added a new module called Task manager. You can find it in the Dispatch dropdown menu on the upper navigation bar. The new functionality allows you to add tasks related to your exams. For example, your client may require a film and a CD in addition to DICOM images. Go to the Dispatch module, select the needed study, click on the Exam Tasks icon, set one or several tasks, and assign them to the responsible employees.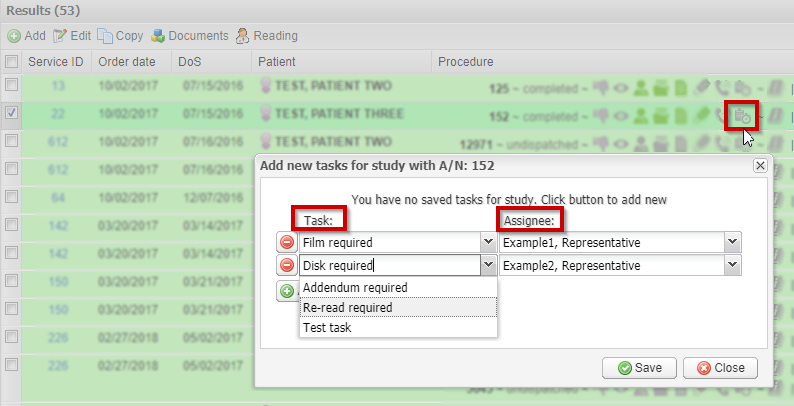 Managers can track the task progress, and employees can mark the tasks as complete or incomplete in the Task Manager module.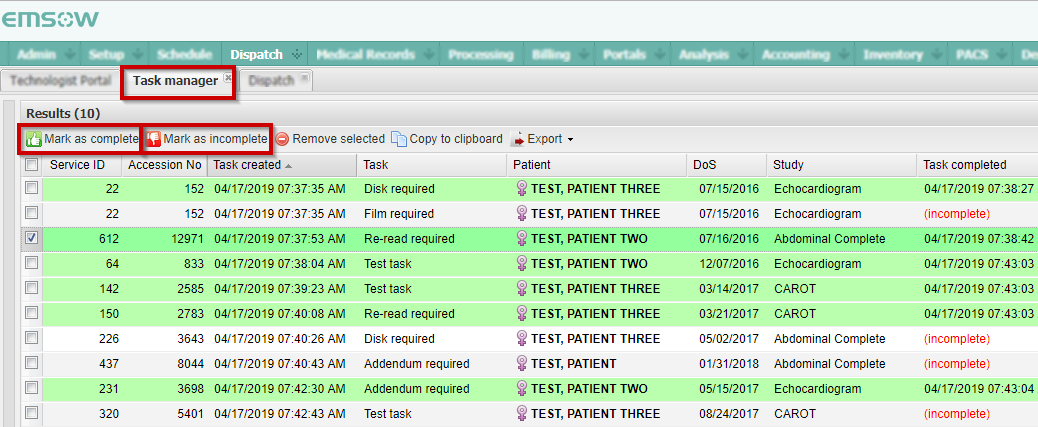 Use search filters to retrieve the tasks easily. To enable this feature in your system, please contact EMSOW support: support@emsow.com.