EMSOW feature release
Did you know that you can create and send HCFA forms right from a diagnostic image storage system? And that's not the whole story. EMSOW allows you to schedule patients, run financial analytics and write radiology reports and clinical notes based on smart templates, not too mention it is fully compliant with DICOM and HL7 standards. You can find all the tools your diagnostic business requires in one simple cloud solution.
Want to learn more? We would be happy to show you EMSOW and discuss how it can help your practice!
[#21854] Updated referring provider format in HCFA 1500 box 17
From now on, the full doctor's name in box 17 appears in the following order: the first name, the middle name, the last name, and their title:

[#21853] Patient schedule – referring facility working time indication
Starting from this update, the referring facility working time can be highlighted with a light green background: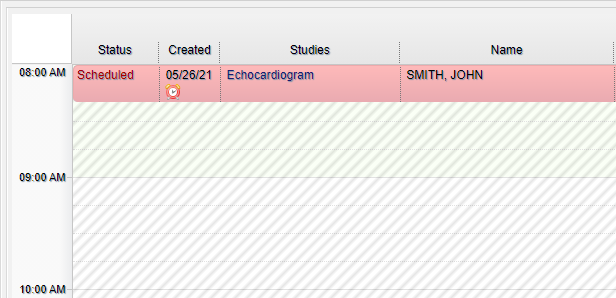 If you would like to enable this feature, please contact our support team.
[#21837] Changes in paper claims for reference laboratories
The latest release also slightly changes how paper claims are filled out for lab tests that involve an outside laboratory:
CPT modifier 90 is added
the reference laboratory CLIA is populated in box 23 if no authorization number is provided
the reference laboratory location information is populated in box 32
in box 20, "YES" is checked under "OUTSIDE LAB?" (if the reference laboratory is selected for the test)
[#21684] Grouping by service in Rendering Provider Portal
With this update, it is possible to group studies by service in Rendering Provider Portal. To do this, click Preferences (in the right upper corner) and select View → Group by service:

This grouping mode also allows you to collapse or expand the contents of a service by clicking "plus" and "minus" buttons in the service header.