November 22, 2019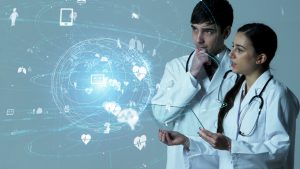 The integration of new technology solutions continues to reshape businesses, and healthcare is no exception. On our blog, we have already presented some features, which optimize a lot of processes for medical diagnostic businesses, such as cloud PACS. However, from time to time, they become subject to criticism.
The general objection is: "Productivity increase leads to quality loss." This is usually explained by several points.
Firstly, modern software reduces discussion, which is vitally important for medical practice. For instance, in medical imaging, radiologists and referring physicians do not communicate directly anymore. Instead, they use a built-in list of medical findings, which lacks an individual approach and sometimes even misleads the doctors.
STAY UP TO DATE WITH OUR WEEKLY NEWSLETTERS