A billing company can be assigned to performed studies automatically:
1. Tick the required services.
2. Click Auto fill.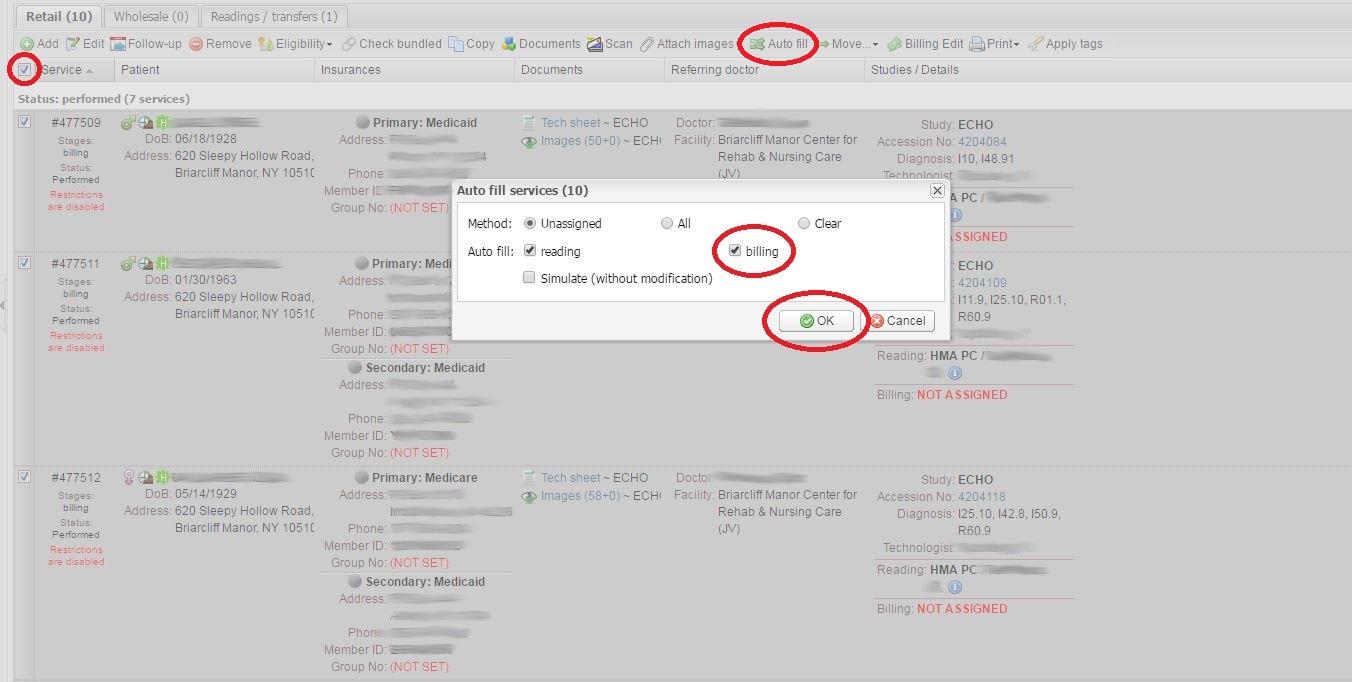 In the pop-up window select an auto-fill method:
Unassigned – the system inserts values only into empty fields;
All – the system fills out all fields and overwrites existing values;
Clear – the system removes all values.
If you select the Simulate (without modification) checkbox, the system demonstrates the billing rule to be applied and shows what will be assigned. In most cases it is recommended to use the Unassigned method.
3. Make sure that billing is checked and click OK.
Billing will be assigned automatically. However, you should verify that every service has a billing company assigned.
For manual assignment, do the following:
1. Select the services to which you need to assign a billing company.
2. Click the Billing Edit.
3. In the new window click the Edit button to continue.
4. In the pop-up window click Add to set up billing operations.
5. Choose the Company and the doctor to Bill by.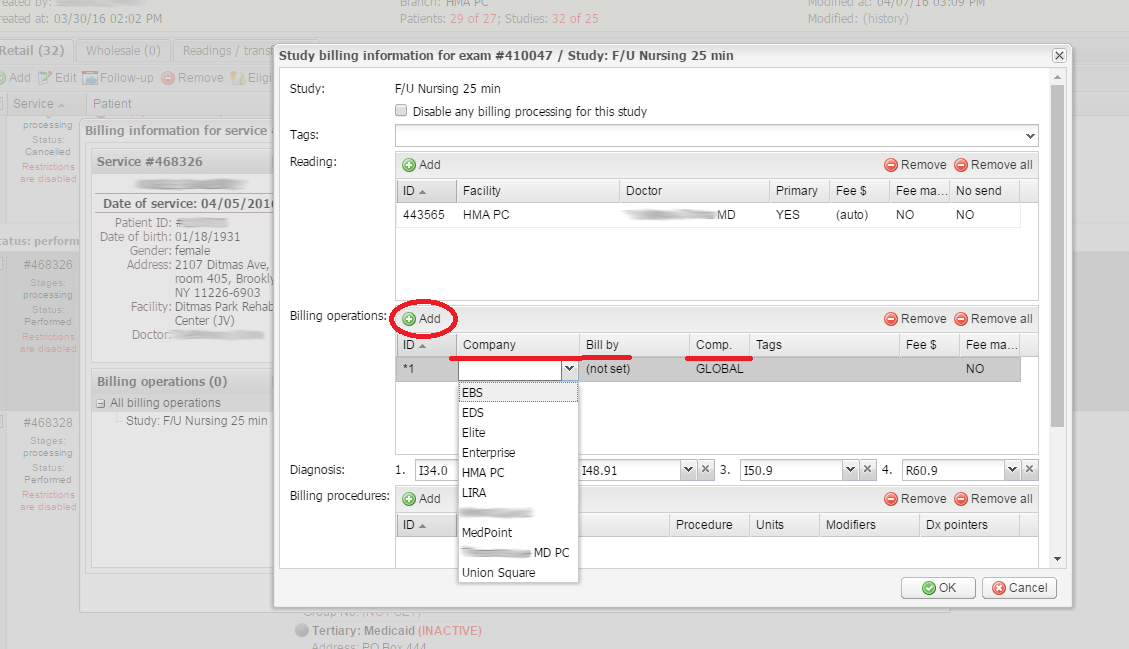 6. Choose the Component: TC or 26.
TC – technical component – is a payment for the technologist's work,
26 – is a component for reading the exam.
If neither is selected, the component is assigned as GLOBAL.
7. Fill out other fields such as Tags, Fee and Fee management if you need it.
8. Then click the Add button to set up billing procedures:
9. Select the Billing operation and the Procedure you have.
10. Select Units, Modifiers and Dx pointers if you need it.
11. Click OK to save changes.
12. In the Billing information window verify that all data about the assigned billing company is correct.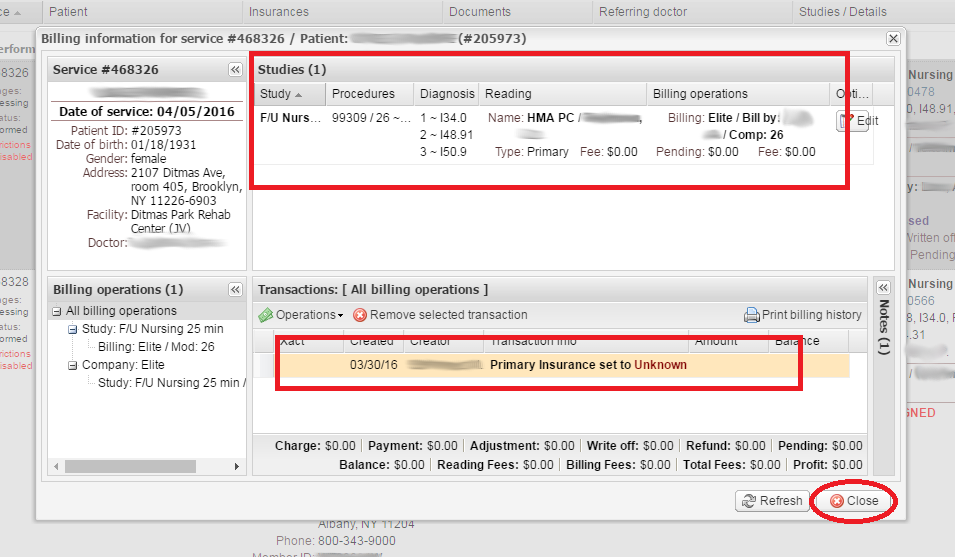 12. Click Close to close the window.