Open EMSOW PACS Bridge;
Right-click the app in the taskbar;
Right-click the name of the app and select Properties;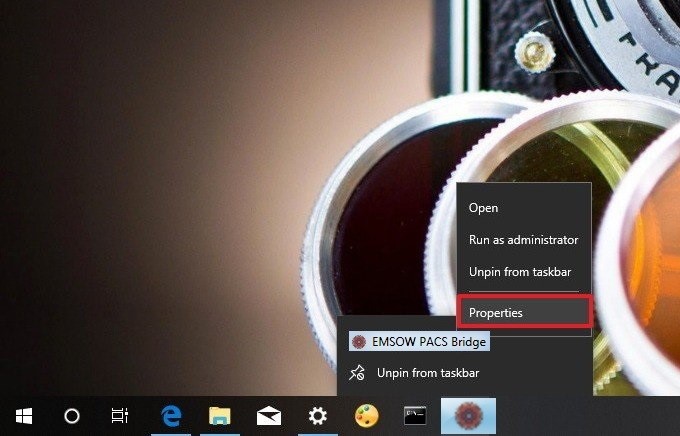 Click on the Compatibility tab;
Under "Settings," click the Change high DPI settings button;
Quick Tip: If you want to apply the settings for all accounts configured on your computer, click the Change settings for all users button, and then click the Change high DPI settings button.
Under "Program DPI," check the Use this setting to fix scaling problems for this program instead of the one in Settingsoption;
Using the available drop-down menu, specify whether an app should use the display DPI settings when you sign in to Windows 10 or when opening the app; (Usually, you want to use the default option.)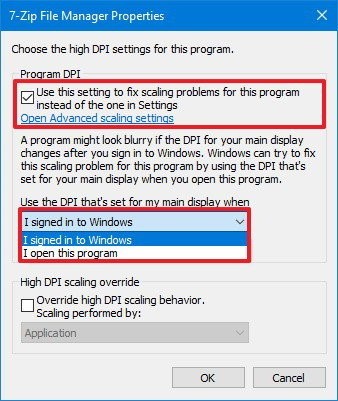 Click OK;
Click Apply;
Click OK.
Once you complete these steps, relaunch the app to start using the changes. In the future, if the app becomes blurry, Windows 10 will use the settings you specified to render the app correctly the next time you open it.